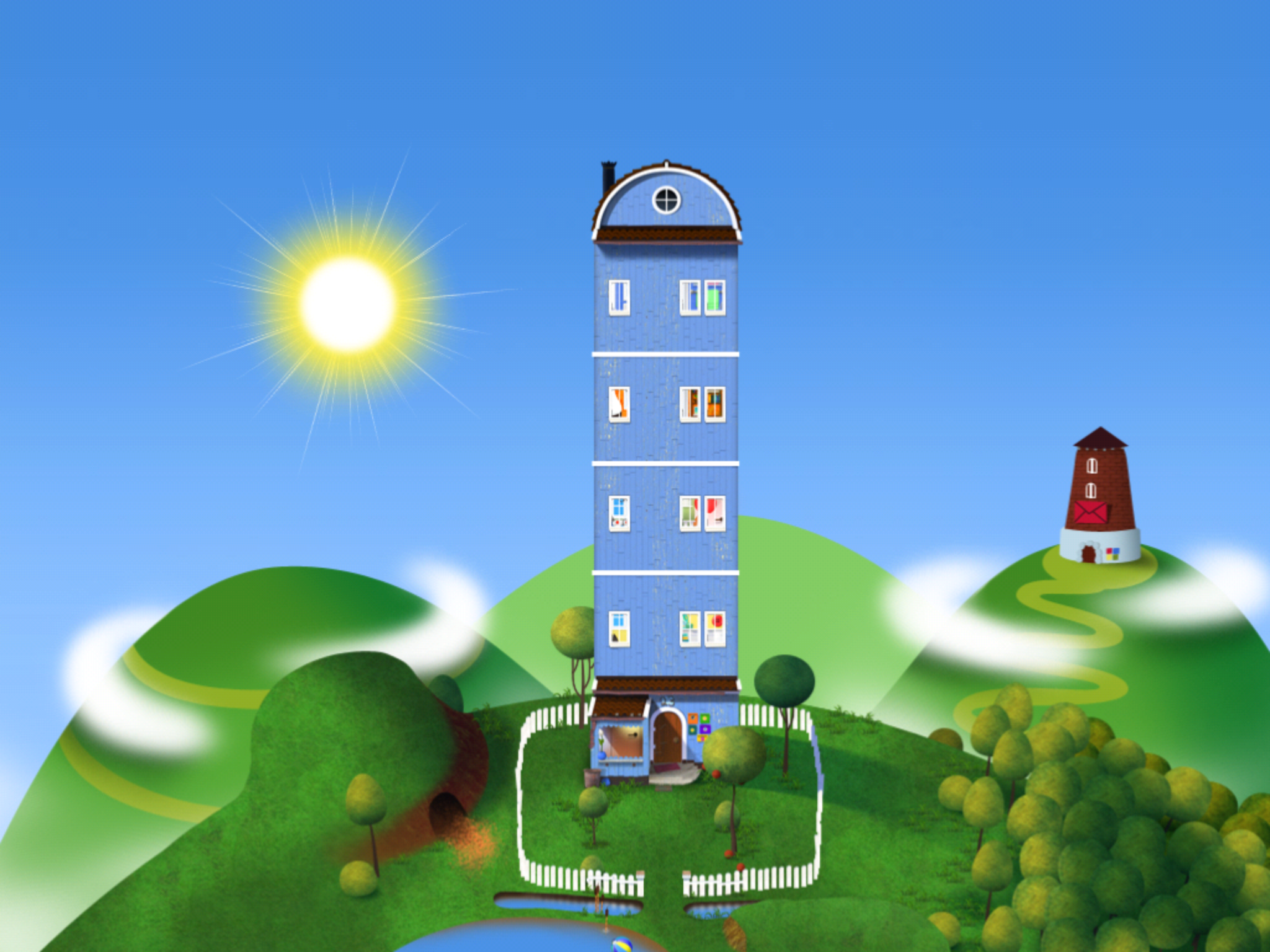 Yes, we have free apps to give away this week! Rather excitingly, Helen saw that Toca Boca were asking for bloggers to review their apps and were also giving free copies for a giveaway. Helen and I each received one free app for writing the blog and a further 4 to giveaway. We have been given Toca house and Toca store. This developer has many apps, normally priced at £1.99, such as Toca robot lab, Toca kitchen, Toca Tea party. Some for 2-6 year olds and some for 3-7 year olds. These apps are not designed for speech therapists but can be a great addition to your therapy kit!
Toca House
In Toca house, there are a number of characters in different rooms of a house and you have to help them with different chores. There are 19 different types of task, presented in different ways. For example mowing the lawn, washing dishes or hanging up the washing. This is an engaging app, with bright colours and friendly characters. It is easy to use and has enough variation to keep children interested. There are also many opportunities for language development:-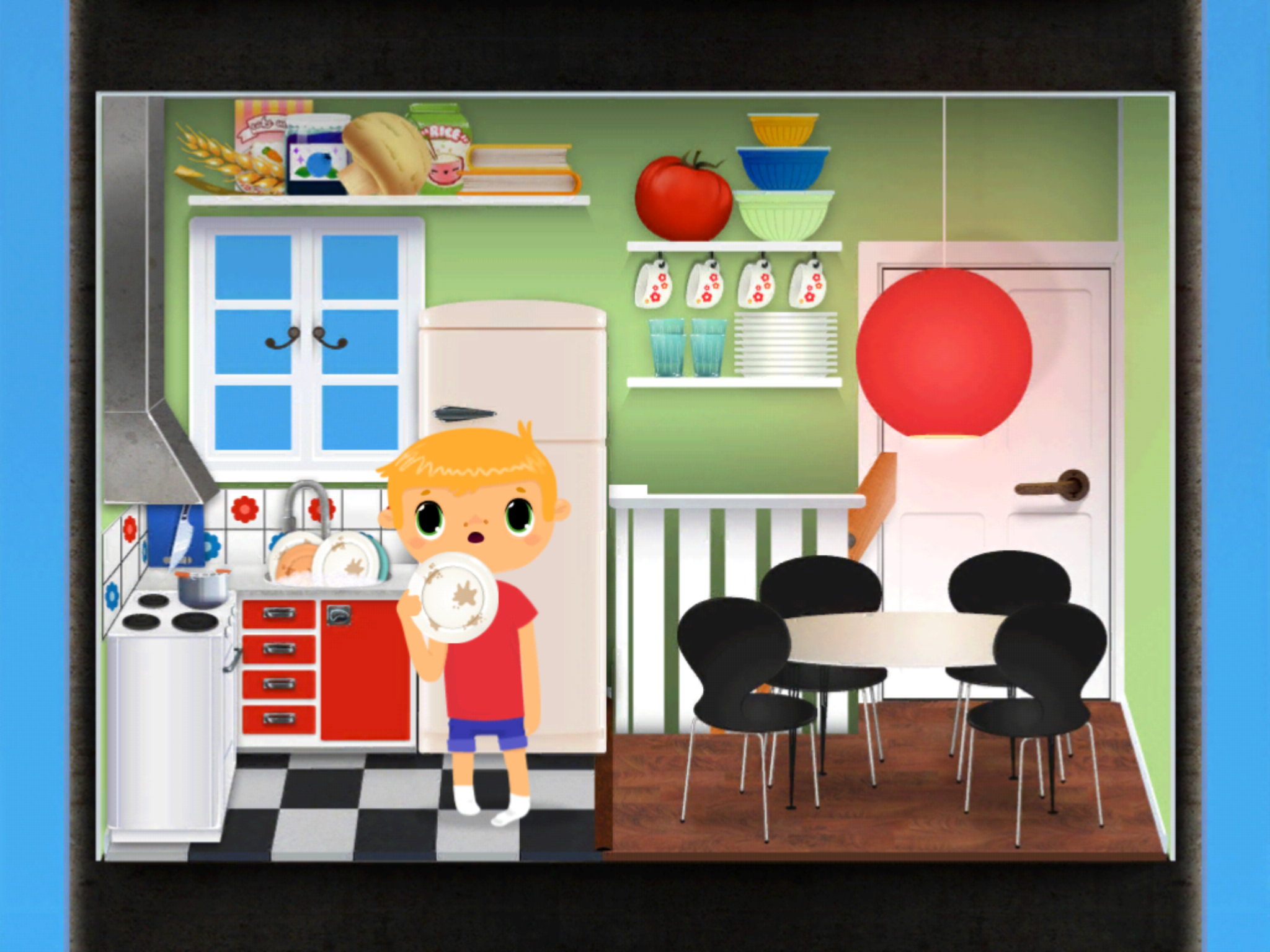 – Vocabulary; encouraging your child to name the items of clothes going in the washing machine or being hung on the washing line – and their colours. You can also name the different rooms. In the kitchen you can name the food.
– Concept development; lots of good repetition on dirty vs. clean, wet vs. dry, up vs. down
– Colour matching/ sorting; you have to match the post to the correct character which is done by colour. You could also encourage your child to name the colours as well
– Opinion; whilst putting the food away in the kitchen, you can discuss if you like a certain food or not.
– Turn taking – my go then your go!
– The individual mini games don't take very long and could be used as a motivator for any speech or language work you are doing
Toca Store
The Toca Store app is a pretend shop on the iPad. What child doesn't love playing shops?! You start by looking through a catalogue and choosing 5 items to stock in your shop. Then ask a customer to come and buy an item. It's a 2 -way game – the shopkeeper picks a price and the customer has to pay, then put the item in their bag. There are loads of opportunities for language work with this app. Here are a few ideas:-
– Work on auditory memory by asking for up to 5 items and seeing if the child can remember them.
– Categorisation – ask the child to stock food, or toys etc. See if they can think of more items to fit that group which aren't in the catalogue.
– Basic number – you can price items up to 6 coins and then count in the right number.
– Work on the social skills involved in buying things in a shop – students can role play what the shopkeeper and customer should say.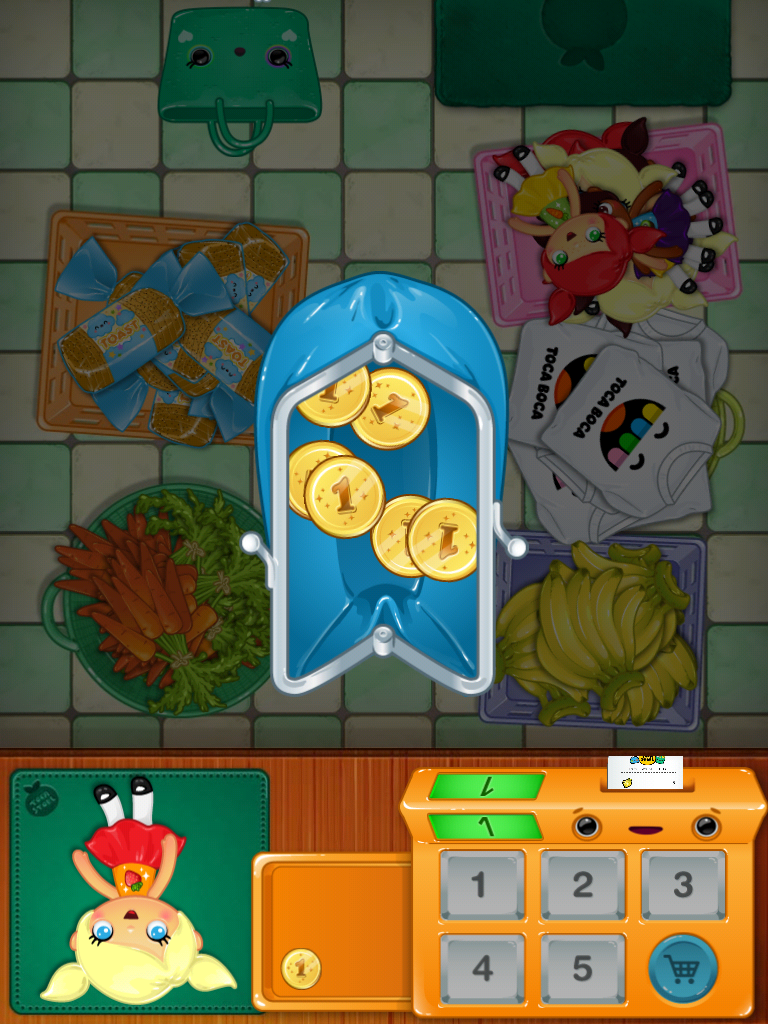 Thanks to the generous people at Toca Boca, we have one Toca Store app and 3 Toca House apps to giveaway!! Put a comment underneath with a link to your website or your email address to enter – we'll pick 4 winners next Sunday, 12.05.2013.
If you don't want to put your email address in the comment, just put a comment and email us with a way to contact you on speechbloguk@gmail.com. Good luck!