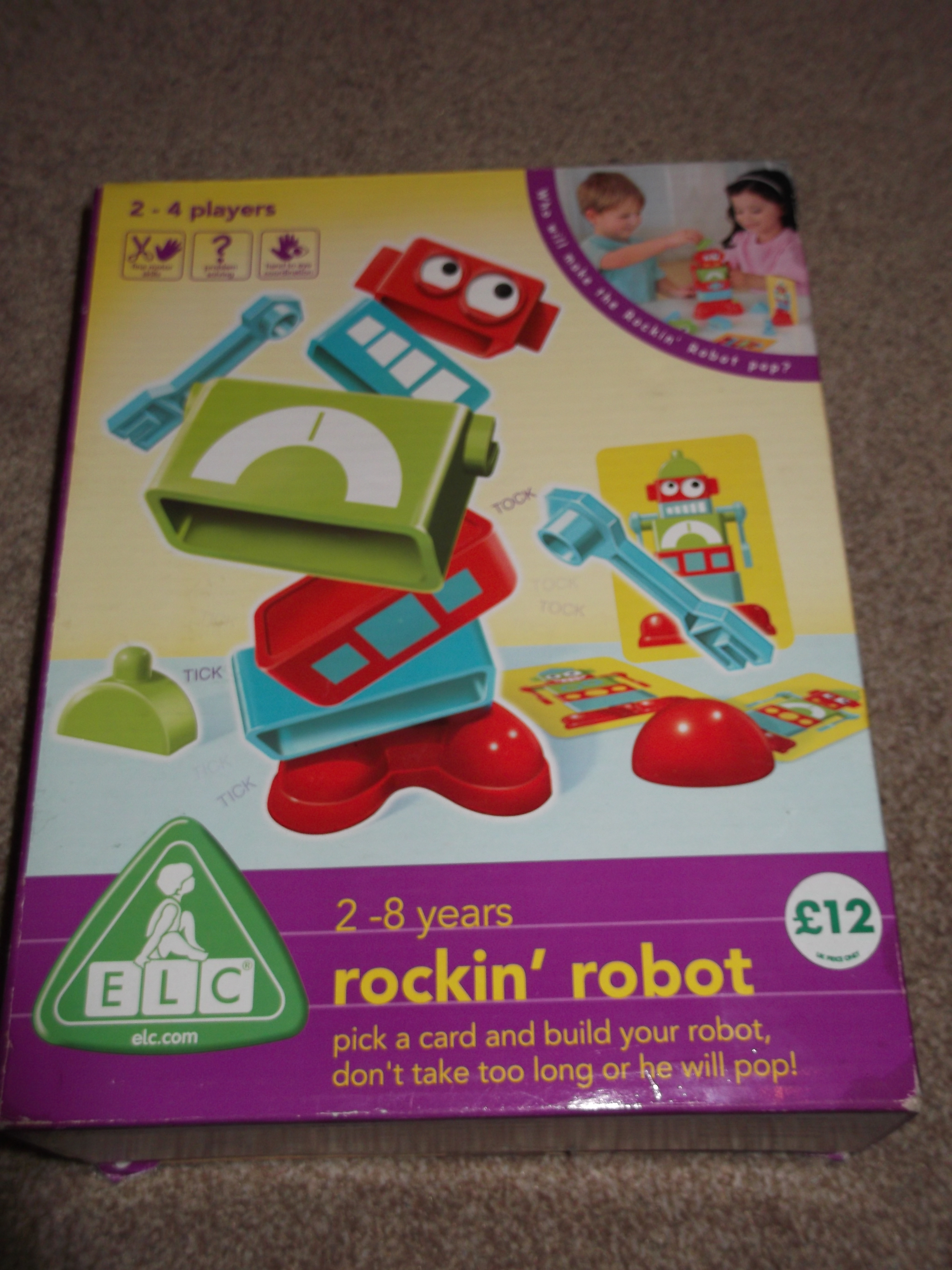 A couple of months ago, this game caught my eye in the Early Learning Centre, and I thought it looked good for language work.  I managed to get it cheaply with multiple half-term offers, and most of the kids I work with (and my own daughter) love it so I thought I'd tell you all about it here.  No-one has asked me to write this review, I'm just sharing something I've found useful.
The game comes with a base, 7 possible pieces which stack on top to build a robot and two possible sets of arms.  Most of the pieces are double-sided (eg square eyes on one side and circular eyes on the other side) so you have to look carefully to see which way round you want them.  There are also lots of cards with pictures of different robots that you can build.  Although there are only a few pieces, there are lots of different possible combinations.
The bottom piece has a dial on it which you can set for any amount of time up to 60 seconds.  The idea is that you set the timer, press the green button and see if you can build the robot on your card before the time runs out.  When the timer reaches the end, the robot "pops" and the pieces all fly into the air!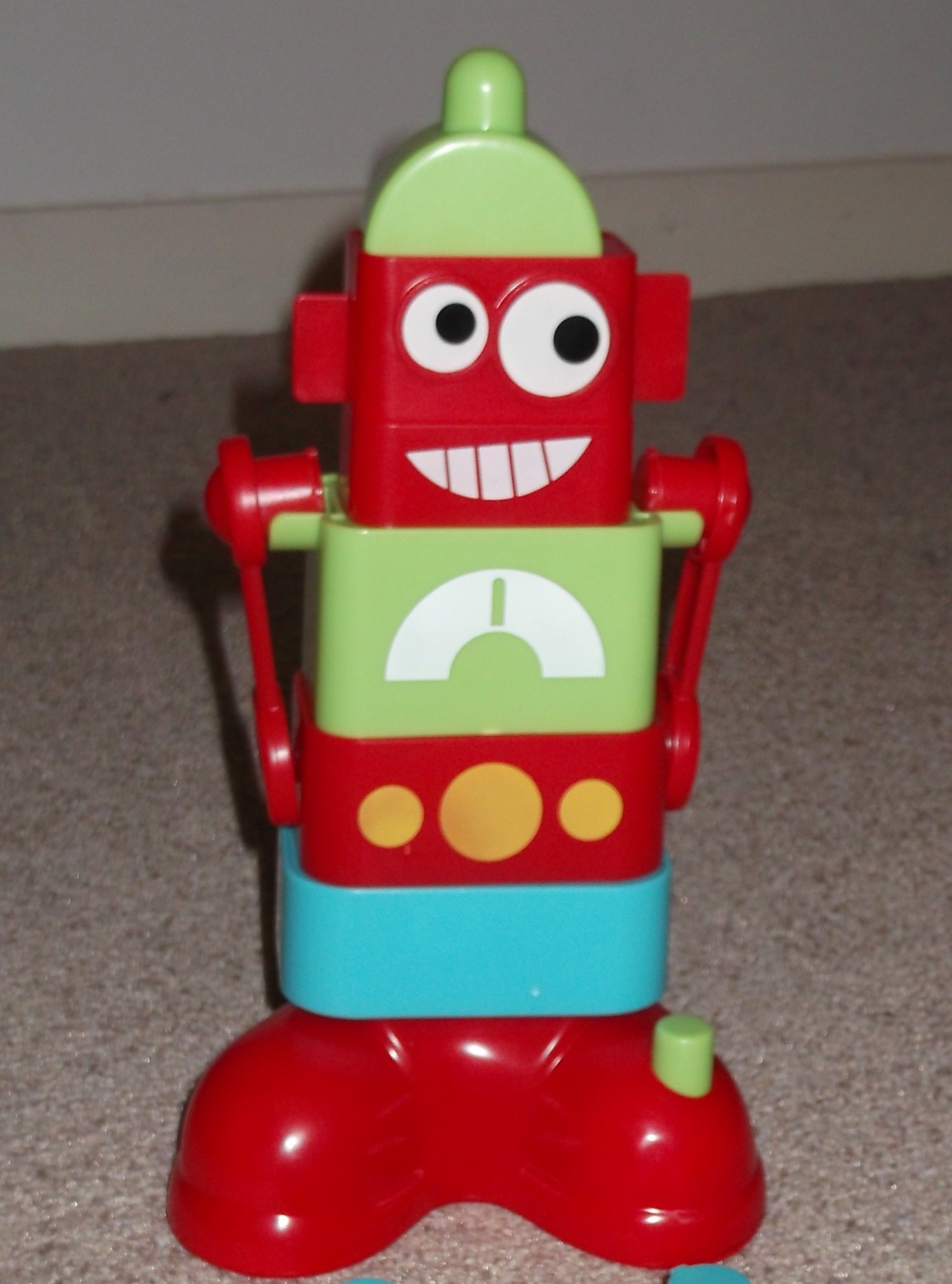 It's one of those great games that appeals to a range of ages!  Here are some ways that I have used this game in therapy:-
This game makes an obvious barrier game.  (See here for more information about barrier games).  Take a picture and ask the child to follow instructions to put together the robot on your card.  Alternatively, ask the child to describe their picture and see if you can build the robot on their card.
With young children, you can use this game for vocabulary – it can easily be used for colours, body parts and big/small (eg "find the green piece" or "find his eyes")
Use it as a reward game for phonology (speech sounds) work or any other work that you're doing.  With older children, we do a certain amount of work, and then they get to build a robot against the timer.
You could also use it for working on tenses (eg future tense "I will put the red brick on", "the robot will fall down", or past tense "I made the robot"  "I pressed the button" "the robot fell down"…).
Finally, you could use this game for asking questions.  Play it as a traditional barrier game but this time don't describe the card – instead, see if the child can ask questions to work out where to put the pieces.
Do you have any other ideas of how to use this game?  Do let us know!….