Helen and I have been given a free copy of SpeakcoloursHD and Speech
Cards from the kind people at RWH Technology to review.  I'm going to
talk about SpeakcoloursHD and Helen will post soon about the Speech Cards app.
This app is designed for increasing vocabulary skills, phrase length and
receptive and expressive language. I have found it useful for all these things
and more! It is a very versatile app and is very easy to customise and use.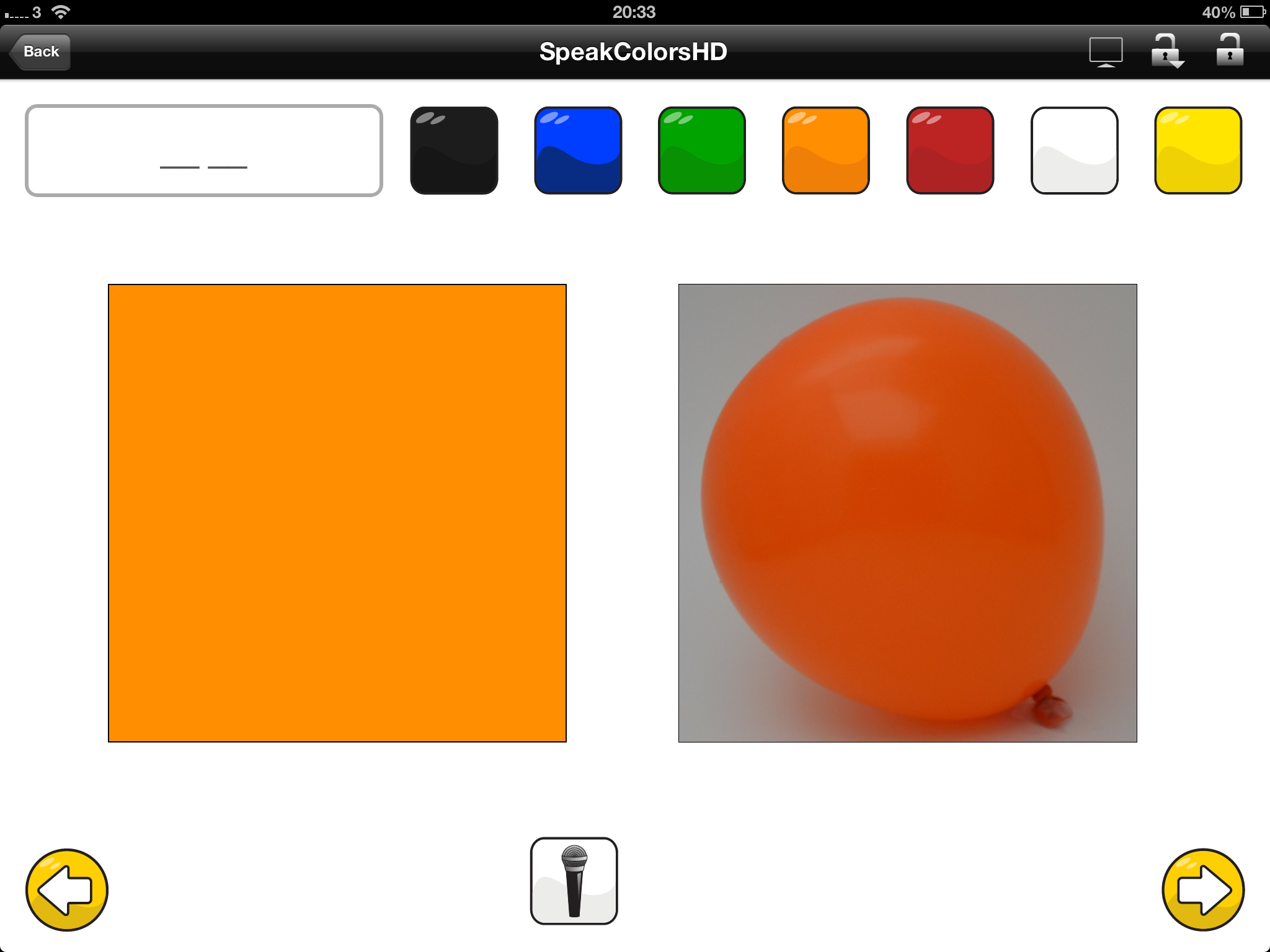 On the home screen, you can either start playing immediately or there is a
settings option which I will get to later.  The game starts showing a
colour and a noun. If you press the pictures you hear what the items are.
You can then cycle through a range of objects in seven different colours.
To teach understanding and use of colour, this level is great and has
enough variety of objects under each colour.
The bit I find really useful is the pre-stored phrases. These range from
"I see a…….." to "at the zoo, I saw a ………"
Having used the app for over a month now, it is actually the phrase
element I find the most useful. I use it for phonology (speech sound) therapy.
The starter sentences are easy and then you can concentrate on the colour and
noun.  I find it great for children with dyspraxia (childhood apraxia of
speech) where you are working on multiple targets and trying to move them onto
short sentences.  It would also be great for younger children with
language delay to help develop expressive language skills.
Some other nice touches are being able to lock the screen during play to stop
little fingers flicking through all the pictures and you have the option to
record your voice.  The children also love the fact they can record
themselves talking and it also gives good feedback if you are working on speech.
Now back to the settings section! I am very impressed with how easy it is to
edit. You have normal options like male/ female voices and you can choose if the
word is displayed or not on the screen. You come to expect that in most apps
really!  However you can also add new objects and your own voice recordings
for the objects.  It's so quick that I have actually added a picture in the
session with the child!  It worked beautifully as it meant we could have a
picture of his blue teddy in the game – which the child found amazing and rather
funny!  You just press add and type in a word. Then you press the photo
button and can add a picture from your photo library. You can record a name for
it if you want then job done!!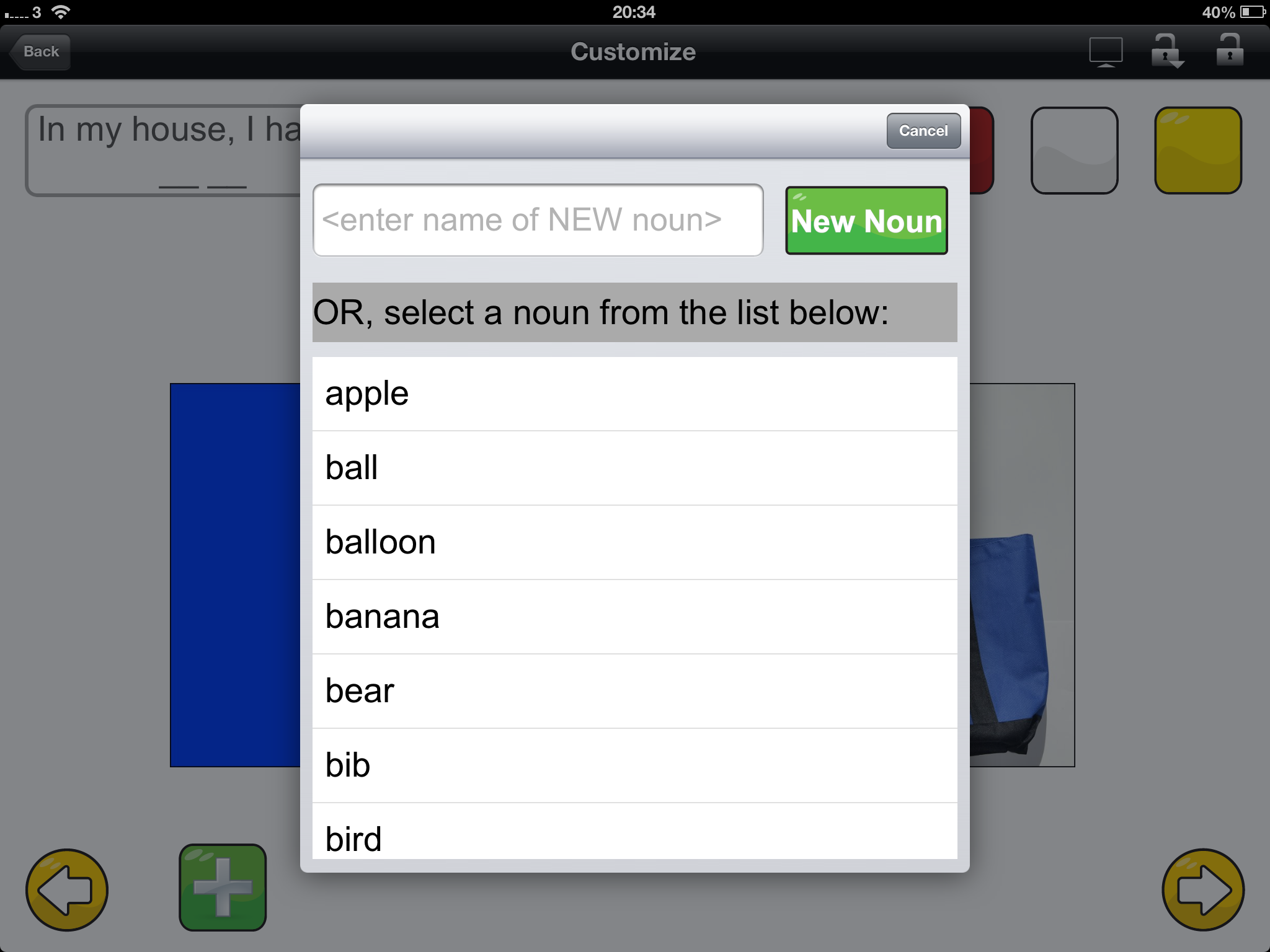 This app targets a number of areas and has 200 pictures to start and includes 7
colours.  As stated it is easy to edit and add you own pictures. It costs
£2.49 which I think is a good price for a versatile app.  Definitely a
useful addition to my collection!