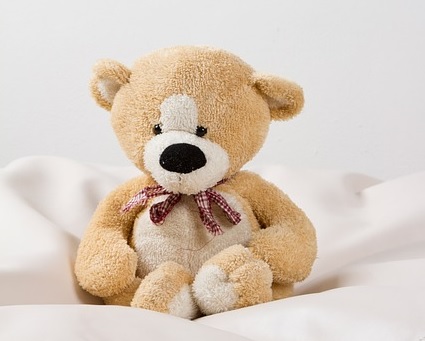 When Speech and Language Therapists assess younger children's understanding of language, we often refer to 'Key words' or 'Information Carrying Words – ICW's'.  ICW's is a term originally used by the Derbyshire Language Scheme, 1982, Knowles, W and Masidlover, M. Both of these terms refer to the number of words you need to understand to follow an instruction.
When we talk, there are inevitably clues around us that help the child understand what is being said.  This is the way babies learn language; you point at the object and say its name. Then they can make the association between the item and the spoken word.  So, if you are about to leave the house, point to your shoes, and say "Can you put your shoes on please" – how many words do you need to understand to follow the instruction correctly?  There were 6 words in the sentence; do you need to understand all of them? The answer is 0.  You do not need to understand any of the words to have a good chance of following the instruction correctly.  You are following an everyday routine, you always put shoes on before going out of the door, and you pointed to the object.  All the information to understand the instruction was in the environment.
To really assess a child's understanding of language, we have to remove these clues. By doing this you can determine which words and how many the child is understanding. So when you think about the instructions you give, you also have to think about the objects around you.
When a child is understanding 1 key word from a sentence, it will normally be basic nouns or verbs. So a 1 Key word instruction would be to ask "Where's the ball?" with a selection of toys in front of you.  If you just had a ball and a teddy, the child has a 50/50 chance of guessing correctly, so if you have 4 or 5 items you can really check that they have an understanding of ball! Equally this could be done with verbs, by asking the child to "jump" or "sit".
It is really important not to look at or point to the object you are asking for, as this will show the child what you want.  It still amazes me how good some children are at following your eye gaze to get the answer right when they may not understand the instruction.  This is one of the tricky things you have to learn when assessing!
For the instruction to have 2 Key Words there has to be a choice on 2 parts or words in the sentence.  So if you have a selection of 4 or 5 toys out (spoon, teddy, ball, cup and book) and ask the child "Where's the teddy and the cup" then the child has to understand 'teddy' and 'cup' to complete the instruction.  Equally if you have a big and little teddy and a big and little cup, you could say "Can I have the big cup". As there is a choice between big and little for each item and a choice of two items, this is a 2 key word instruction.  There are a range of different 2 key word structures, and you may find your child understands some and not others.  For example
"Let's make dolly jump"
"Where's daddy's cup?"
"Give me teddy and apple"
"Can I have the blue cup please"
In each case the underlined words indicate that a choice is available.
For the instruction to have 3 Key Words, again there must be a choice on 3 parts or words in the sentence. So you could ask for 3 items from a selection of 5 or more, or use an early concept or colour as above.  Again, as with the 2 key word instructions, there are a range of structures. For example
"Can you put the teddy under the bed"
"Let's make big dolly sit"
"Put the red apple on the plate"
"Give me the book, teddy and sock"
Again, when a word is underlined this means that a choice was offered.
4 Key Words and beyond
Things start getting tricky here! You can give instructions with 4 or 5 or 6 key words in, but normally by that point in language development you are conveying harder information, thoughts and vocabulary. Here are some examples of longer instructions:
"Give me the teddy and make dolly run"
"Put the big, red block under the box"
So if you want to try at home, remember to be careful where you point and look and think about the objects and choices you have out.