It that time again! It's Jenna's linky over at Speech Room News.  Helen and I had a good chat about these and wanted to come up with some UK resources – so hopefully these will be new to American bloggers.
This is a fantastic company that make resources for Speech and Language Therapy. Caroline Bowen has recently collaborated on a phonology pack.  I love their narrative packs, but that's a topic for another day.
For pragmatics, I use their Practical Pragmatics pack. This talks through different emotions with visual support. It links different words for each emotion together and gives a rating scale for feelings.
The other Black Sheep Press pack I love is Think About It. This gives scenarios to talk through and ask questions which require the child to make inferences. It has a good range of topics and a range of questions.
2. Language for Thinking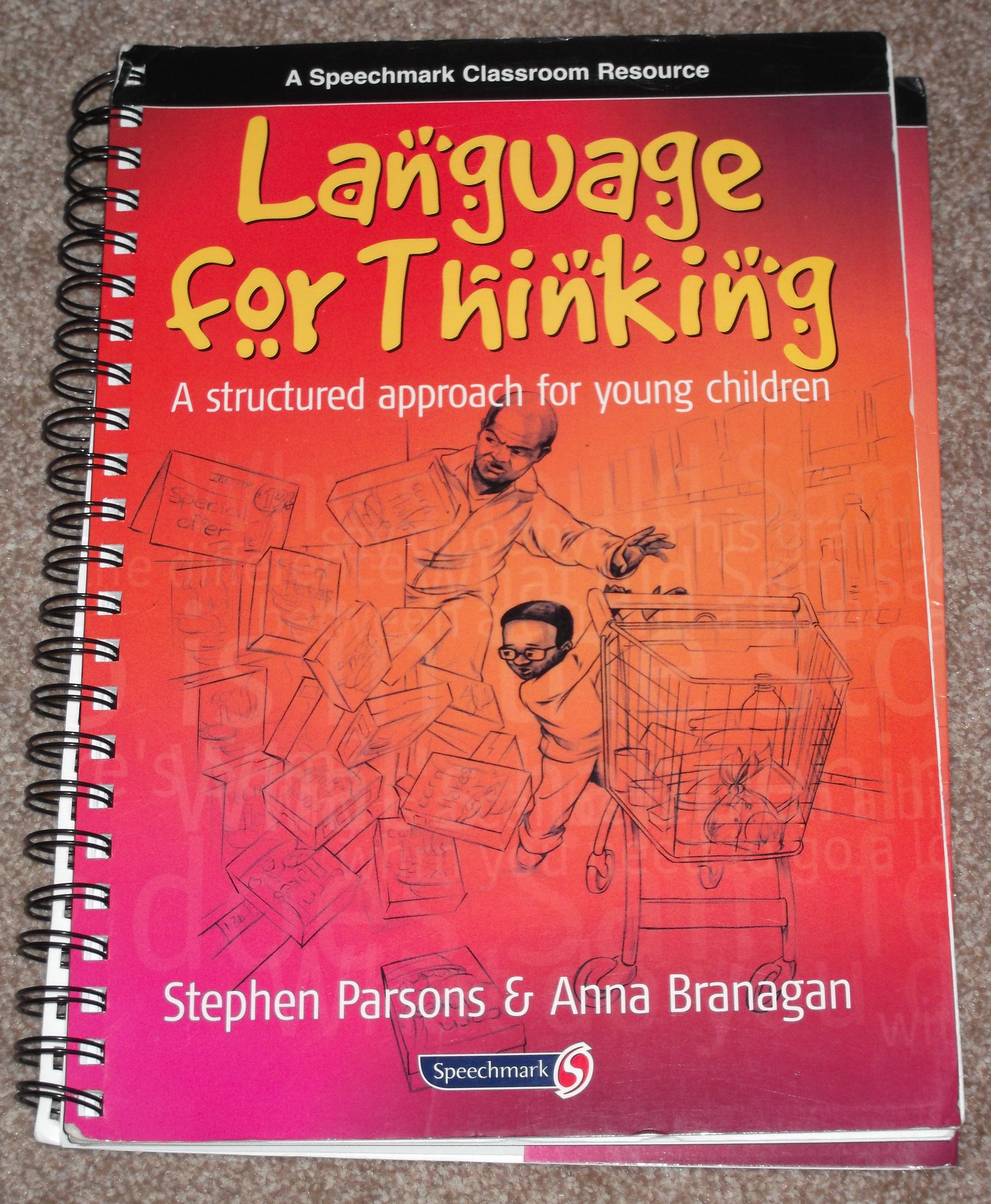 This is a lovely book which gives scenarios to talk through. It asks questions which the child has to make inferences to answer. The best bit is that it splits the questions into 3 difficulty levels. The question levels are taken from the Blank level system.  It has full instructions so it can be given as part of a programme for school to follow.
3. Talkabout
This is a book from a series by Alex Kelly.  This book has lots of pre-planned activities to develop social interaction.  This is great for ideas for running social skills groups. Again it is written in a format that it can be left with schools as part of a programme.