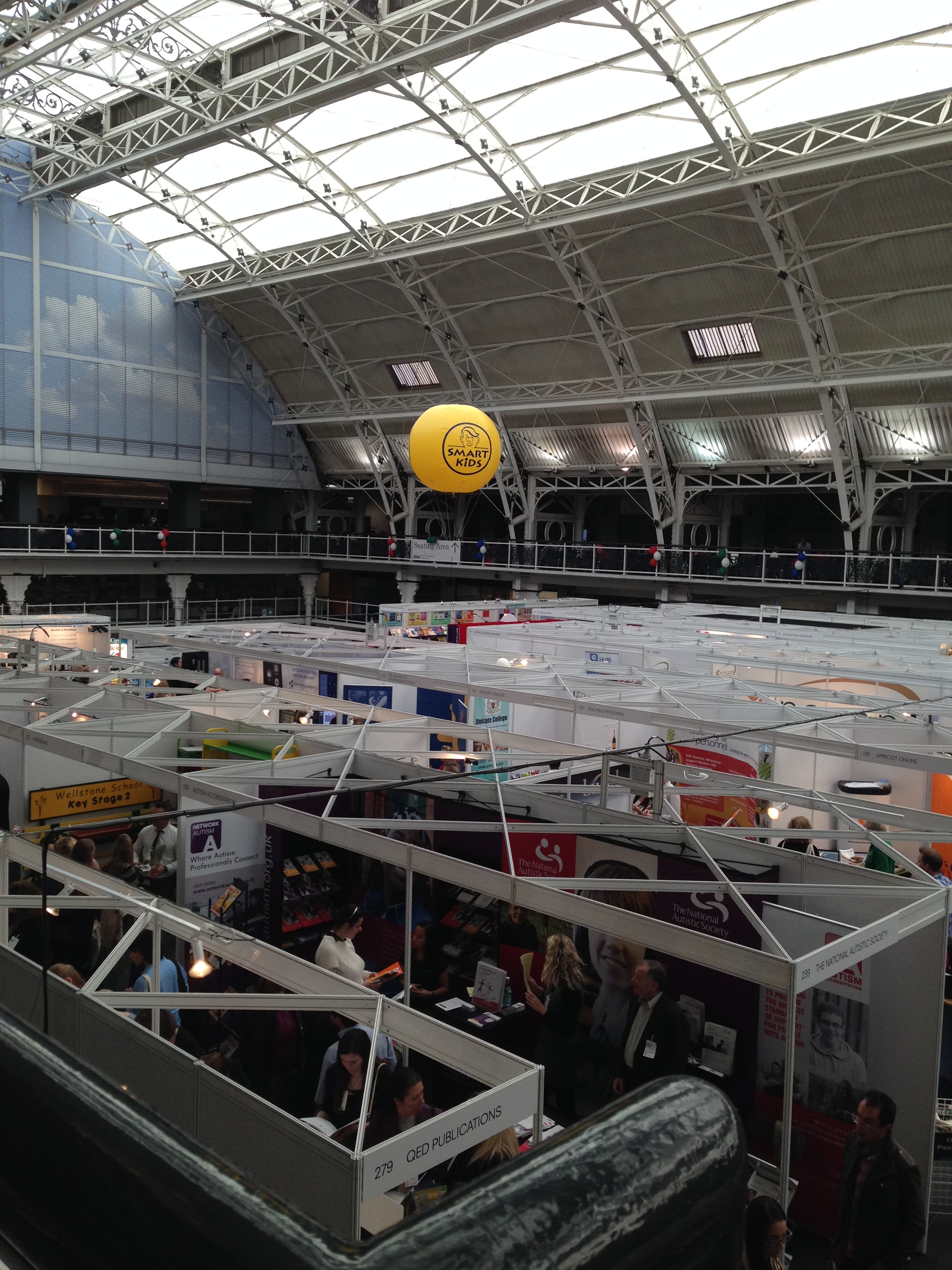 I have attended the TES show for years now and love going. A group of us travel up together and make a day of it. I'm very lucky that this year my friend, who is a specialist teacher, came with me. I love looking at resources with her, as I look at them with SLT eyes and she looks at them with teacher's eyes – and we give each other ideas! I have not been paid for this post – I'm just sharing some new finds.
It runs out of the business design centre in London, a few minutes walk from the Angel underground station. It's free to enter, and open to all who work and support children with special needs including parents. They also offer lectures at a reasonable price from some fantastic speakers. I have heard, Robyn Stewart and Maggie Johnson speak before; both of whom are fantastic.
We all get the catalogues through the post, but I love being able to see and feel the products before I buy them. They have hundreds of stalls and many exhibitors offer a discount – even better!
My find of the day was from a company called yellow door (American site here). I found these sorting bugs and they are great! They feel so smooth, a fantastic sensory experience and I love the bugs! I'm planning on using them for supporting colour and shape learning – both comprehension and expression. I also thought I could use them as counters in other games. Yellow door also have some lovely wooden figures to accompany children's books like bear hunt, owl babies and Handa's surprise.
The other thing I was looking for was chewable pencil toppers, for children who need to chew! I found a great company called explore your senses, who sell pencil toppers and chewable dog tags! These are new products which are a little more discrete than the chewy tubes, for children that don't want to stand out. I'm also hoping that it will stop a few of my children eating wood and lead when they chew through their pencils!
Another of my favourite companies is synergy learning resources – I go every year and stock up on white boards and dice. I love their foam cubes with pockets to put your own cards in – the children love them too. They also do a great range of wipe clean handwriting boards (which I get for my son!) This year I also picked up some clocks and maths vocabulary support cards.
This show runs every year in October in London and I know I will be going again next year. So if you can get to London next year, do look out for it!