On Monday, Elizabeth did a review of my posts over the last year.  You can read that post here.  Today, it's my turn to review her posts from the last year.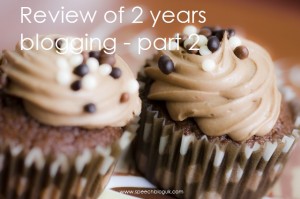 We write a lot of reviews on the blog, of apps and games and books and occasionally courses.  It's always good to get information about how useful something is before you spend money on it – particularly since budgets are severely limited and I know a lot of SLTs buy resources etc out of their own money.  Elizabeth's most viewed post is one of these reviews – a review of a great game that she found called Dobble (this game is called Spot It in the USA).  You can read that review here.
Elizabeth has picked this as her favourite post of this year – one of our more light-hearted posts about some of the odd things that come into the job that most SLTs will recognise!
As for my favourite, I found it hard to choose.  Partly because we also do a lot of reviews, I'm really keen for people to see that you don't have to spend money to improve children's language skills.  So I really like some of the posts we've done lately about using everyday toys and activities.  So I've chosen this post about how to expand language skills on a trip to the park.